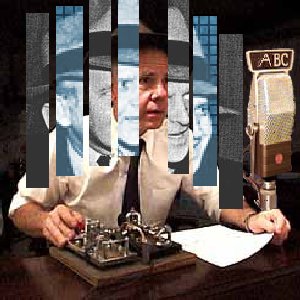 Walter Winchell was born on April 7, 1897 and died on February 20, 1972. He was the son of poor Russian immigrants. He grew up poor and left school at the age of thirteen to form a Vaudeville show with some friends. This provided him with a key to his career. He gained notoriety at a time when America was of a serious attitude.
Americans read gossip columns. Many seek out "rags" such as The National Enquirer to get the latest gossip. Most Americans don't know that Walter Winchell invented the gossip column and brought it to the airways in 1932.
His gossip column appeared in the Daily Mirror. It was syndicated and appeared in over 2,000 newspapers across the country. He began hosting a radio broadcast in 1932. His listening audience was over fifty million people.
He was popular and powerful among the American public. He could make or break a Broadway show by mentioning it in his column. He knew no limits in his gossip column and used blackmail to get information. His power was so impacting in politics that FDR used Winchell to promote his policies. But like many who have too much power, he destroyed his career by supporting Joseph McCarthy's blacklisting and witch hunts. He abused his power by supporting McCarthyism. Radio stations cancelled his radio shows. The Daily Mirror newspaper which carried Winchell's column went bankrupt.
Winchell raised $30 million for cancer research and narrated the popular Desi Arnaz production, "The Untouchables". But he was still in disfavor among Hollywood stars. He once called Desi Arnaz's wife, Lucille Ball, a communist.
The man who used to be a household name faded into history. He died in 1972, alone, broke, and disowned by his only daughter. America with a short memory eventually forgave him and inducted him into the Radio Hall of Fame.